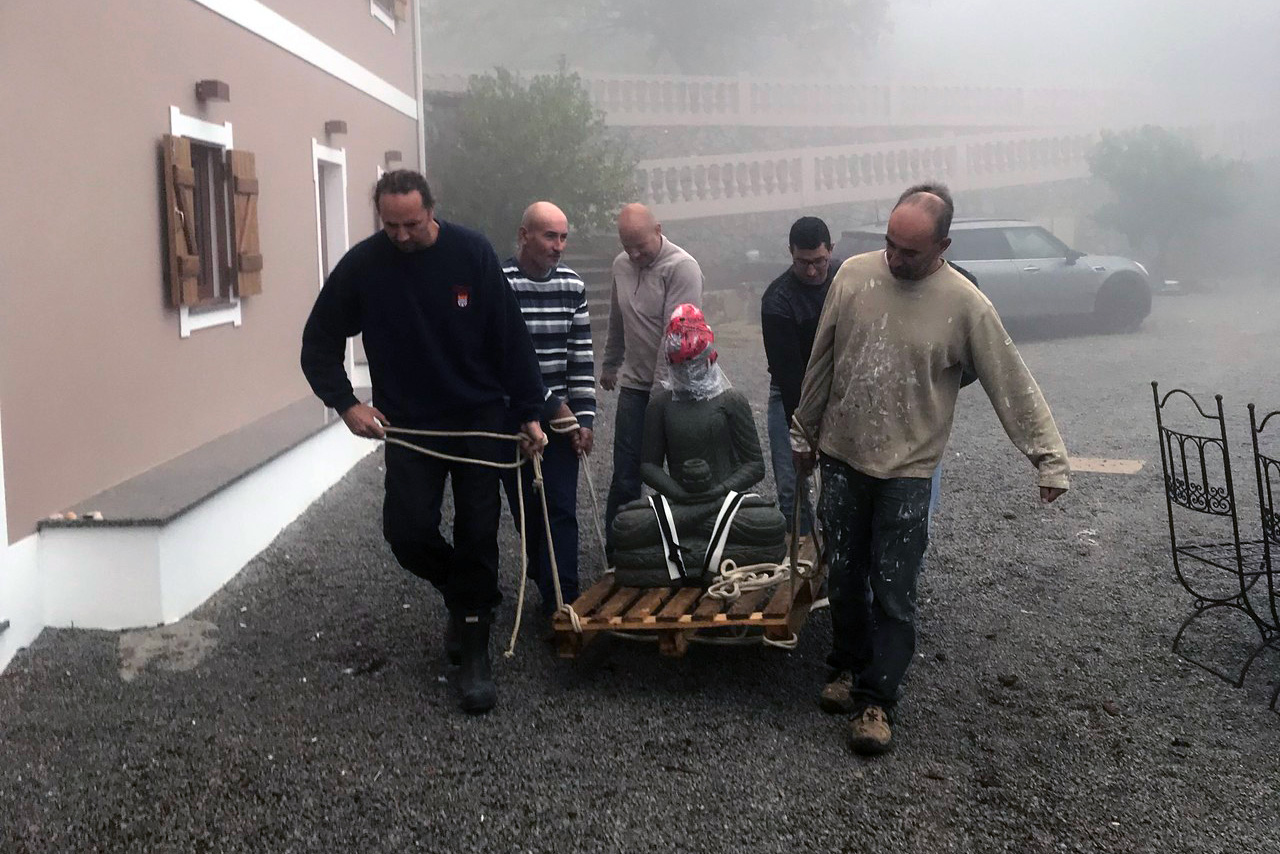 29 Nov

New family members arrived

On a mystical misty day our Buddhas and the water Devi arrived. We had chosen them with care and were waiting for them with excitement to see how they survived the travelling. Some helpers from the amazing team of the house renovation were standing ready to help. We had asked for 3-4 people to come but they turned up 6 people. Just this amazing sweet helping mentality that we love. 

The welcoming Buddha was the first to come out of the protecting wooden box that it was transported in. The Buddha is weighing easily over 200 kg. With so much care and well thought out action the helpers were bringing it to its place at the rose bed. One of the helpers was posing so naturally and spontaneously with the Buddha for a picture, so sweet and so much fun. 

Secondly, we wanted to have the medicine Buddha in the back at the terrace where the herbs and fruit trees are. For this it was needed to carry much further than the welcome Buddha. Well-organized again with 6 men they took it to the back and carefully put it on its place on the natural rocks. It is now sitting there beautifully to remind us to eat clean and eat the food as a blessing and nourishment for our inner light. Of course, the medicine Buddha is also a protector of all negativity. 

Last but not least, the elegant water Devi came out of the truck. She is 2 m tall and weighs over 350 kg. The helpers were considering placing a stone for her to stand on and put extra support in the back for her not to tilt. One of them got the idea to put her in the water tank so that water can flow out of her vase. That will be a later project… until now she is standing next to the water tank giving together with Buddhas Bodhi Bhavan a touch of heaven reminding us of our divinity.